Who am i !
---

Feuille de personnage
Lutteur/Lutteuse ?: AJ Lee.
Alignement: Heel.


Sujet: Divas Révolution.

Sam 16 Juil - 21:35
« Stéphanie McMahon et Lita, décide créer une fédération exclusivement féminine, la Divas Revolution. Regroupant les meilleures lutteuses actuelles, qu'elles viennent de la TNA, ou de la WWE, elles peuvent enfin obtenir l'attention nécessaire et ainsi, montrer leur talent réel, sans qu'on ne veuille leurs coller une image qui n'est pas la leur. Ici, chacune fait son job. Les shows du lundi sont nommés Monday Night Radioactive, ceux du vendredi Friday Night Same. »
▬ ROSTER ▬
AJ Lee
Alicia Fox
Alexa Bliss
Ashley Massaro
Bayley
Becky Lynch
Beth Phoenix
Brie Bella
Brooke Tessmacher
Charlotte
Dana Brooke
Emma
Eve Torres
Kaitlyn
Kelly Kelly
Layla
Maryse
Michelle McCool
Nia Jax
Nikki Bella
Paige
Sasha Banks
Tara
Velvet Sky.
▬ PAY PER VIEWS ▬
Supermacy
St Valentine's Day Massacre
Hall Of Pain
Superstar
Road To Hell
Money In The Banks
Night Of Brave
Roundtables
Carnage In The Cage
Bloodbath
Barbed Wire Massacre
Extreme Christmas
▬ TAG TEAM ▬

Freaks & Geeks
[AJ Lee & Paige].
Dollhouse
[Kelly Kelly & Maryse].
TnT
[Tara & Brooke Tessmacher].
▬ CHAMPIONS ▬
Diva Champion « AJ Lee »
Women's Champion « Sasha Banks »
▬ STATISTIQUES CHAMPIONSHIP ▬
en cours de création..
▬ SHOW ▬
Monday Night Radioactive #1
« en cours d'écriture.. »
Friday Night Same #1  
« à venir. »
Monday Night Radioactive #2  
« à venir. »
PPV Superstar  
« à venir. »
Who am i !
---

Feuille de personnage
Lutteur/Lutteuse ?: AJ Lee.
Alignement: Heel.


Sujet: Re: Divas Révolution.

Dim 17 Juil - 20:31
▬ CARTE MONDAY NIGHT RADIOACTIVE ▬
« Trois matchs auront lieu à Monday Night Radioactive ; dans un premier temps Bayley se confrontera à Natalya, la féroce Natalya et ses prises l'emporteront t-elles face à la douce et respectée Bayley ? Suivra un match pour déterminer la challengeuse numéro 1 pour le Women's Championship. Sasha Banks viendra t'elle observer ses adversaires, sous peine de se faire attaquer à peine le pied dans la salle ? Ou en profitera t'elle pour analyser son adversaire lors de Superstar ? Dans le Maint-Event, la championne des Divas, AJ Lee, se confrontera à Alexa Bliss, les deux font beaucoup parler d'elles depuis plusieurs semaines, ce match viendra clore les débats les concernant. 
Les lutteuses nous réservent bien des surprises.. des alliances se font, se défont.. un rien peux tout chambouler. Et si de nouvelles bouilles faisaient leur apparition ? Tout ça, c'est demain !»
Bayley vs Natalya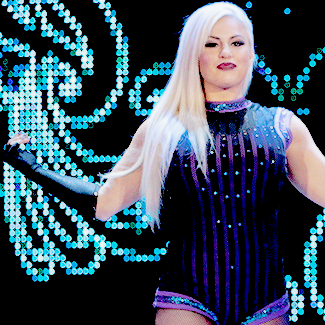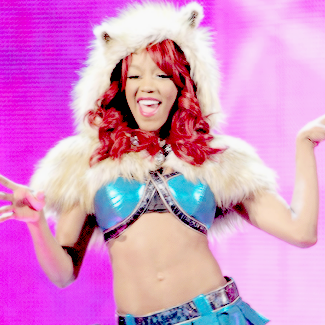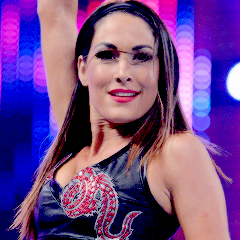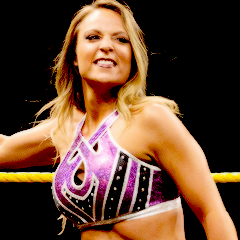 Dana Brooke vs Alicia Fox vs Brie Bella vs Emma

the winner become the first contender for the Women's Championship.

Alexa Bliss vs AJ Lee©